september 2011 : need new settlers to re-activate the farm
Permaculture Cacao Farm looking for settlers – Bahia – Brazil
Bring your help to re-activate a community farm
Minimum commitment: 3 months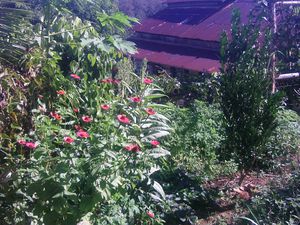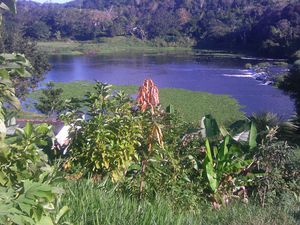 Abracadabra and Pura Vida are two community farm projects started in 2006 in the cacao forest of Bahia. We have been receiving numerous volunteers and friends, creating gardens and orchards, living and sharing, and much more.
The communal houses and gardens are now again available for passionate warriors to come and live a striving experience in the deep Bahia.
You must have experience and be fully autonomous in living on a remote farm, with no electricity and no car access (1h30 bus from the touristy village of Itacare)

You must speak good Portuguese to share the rhythm of the fazenda with the native families living and working there.

You might spent time in the gardens, young orchards and cacao fields,

You might enjoy the river and waterfalls, fishermen neighbors, Atlantic rainforest, bahian cuisine etc…
You must be financially autonomous and could eventually maintain yourself hosting eco-backpackers, receiving volunteers, doing workshops, or helping us with the chocolate making ;-)
The whole facilities of the farms are at disposition for creativity and abundance !
Contact Haroldo at hfourneau@hotmail.com and please join some information about who you are and what you do, your experience and wishes etc…
visit http://puravidaonline.worpress.com